Universal Energy Arts Academy
Training Programmes & Mini Retreats
Tai Chi, Chi Kung, Yoga, Healing Sounds, Meditation & YogiChild
INCREASE YOUR HAPPINESS FACTOR
Cost per Weekend Module/ Mini-Retreat is €160
Click Here to secure your place
MODULES CAN BE TAKEN AS PART OF THE TEACHER TRAINING COURSE OR AS INDIVIDUAL MINI-RETREATS.
IRELAND 2017 Mini Retreats/Course Modules
with Yogi Cho & Pamela Skinner
CORK CITY

SUNDAY 25th JUNE 2 to 5 pm FREE OPEN DAY at YogaLoft, Cork City
ALL WELCOME
Join us to experience probably the most powerful Yoga, Tai Chi, Chi Kung/Qigong, Healing Sounds, Deep Relaxation, Meditation & YogiChild techniques in the World

Course/Mini-retreat dates
2017:9-10 Sep, 7-8 Oct, 18-19 Nov, 9-10 Dec
2018: 13-14 Jan, 10-11 Feb, 10-11 Mar, 14-15 Apr, 12-13 May, 9-10 June
Times Saturday 11 to 6 pm, Sunday 10 to 5:00 pm
(Cost €160 per 2 day weekend module/ mini retreat – Secure your place – Buy Now)

Location: The Yoga Loft,

Unit 1, Celtic Park, Monahan Road, Cork City
Universal Energy Arts Scandinavia
(Uppsala, Sweden 2017 - 2018)
4 Day Super Modules
Cost per 4 day module is €500
with Yogi Cho & Tina Hedrén
26, 27, 28, 29 January 2017
23, 24, 25, 26 March 2017
18, 19, 20, 21 May 2017
14, 15, 16, 17 September 2017
9, 10, 11, 12 November 2017
25, 26, 27, 28 January 2018
22, 23, 24, 25 March 2018
24, 25, 26, 27 May 2018
For more details of the Universal Energy Arts and Seasonal Yoga in Sweden
please contact Yogi Cho or Tina Hedrén
call 018 444 02 96 / International:+ 46 18 444 02 96
ICELAND RETREAT 13th TO 18th APRIL

INNER JOY YOGA & TAI CHI SPRING RETREAT
Revitalize and unwind in the Pure Nature Energies of the land of Fire & Ice – 13th to 18th April 2017
VENUE: Iceland´s Guesthouse, Axelshusi 810, Hveragerdi, Iceland -CLICK HERE.
Raw-vegetarian-vegan-gluten-lactose free and also normal food and gourmet meals available in the Guest House on request!
Iceland Tai Chi, Qigong, Yoga & Meditation Retreat
Join Yogi Cho, Pamela Skinner & Maria Irena in the mystical, volcanic land of Iceland. Nourish your body, mind & spirit through Tai Chi, Yoga, Chi Kung (Qigong), Sound Healing, Deep Relaxation, Meditation and Fun Fun Fun Fun Fun! Plenty of Free time to unwind, swim, sauna, hot tub, hot springs, holistic therapy, enjoy nature….
Welcome to this unique and secluded Guesthouse, located in Hveragerði, hot springs capital of the world.
This a small friendly town 45 km from Reykjavík, surrounded by wonderfully serene and extreme nature!
Experience the essence of your own and the pure nature elements, cultivate unshakeable Inner Joy and increase your Happiness Factor.
The guest house has an outdoor hot tub in the garden. Hveragerdi's 50m swimming pool with hot tubs, jacuzzi and natural steam bath are next door. Icelandic horseback riding, a lovely 9 hole golf course and Geothermal park are all nearby. Beautiful mountain and forest hiking trails in the nearby mountains and valleys have hot streams to bathe in. Central to the Golden Circle and all other major attractions of the South-West corner of Iceland. Perfect get-away from today's busy and stressful life.
Natural holistic treatments available on demand, Ling Chi Healing Art, Indian Head Massage, Reflexology, Reiki, Massage, Clay baths, vibrational essences and aromatherapy products. Delicious raw and vegetarian-vegan food also available at the nearby The NLFI Spa.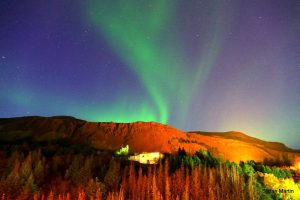 Yogi Cho , PaMama Cho, the Universal Energy Arts & YogiChild Academy will be giving Spectacular Qigong, Tai Chi, Sound Healing, YogiChild & Meditation sessions at the West Cork Yoga Festival again this year
Session 1
Chi Kung - 12 Directional and Energizing Exercises
(Spectacular Universal Energy Arts Academy Session including Tai Chi, Chi Kung(Qigong), Yoga, Healing Sounds, Meditation & YogiChild.)

Session 2
Tai Chi - Cultivating the 3 Treasures of the Universe and the 3 Treasures of Hunmankind
( Harmony of yin and yang through gentle, graceful, rhythmic, meditative movements that will empower you and help you find inner joy, harmony, peace and calm. Learning to hold the chi through Chi Kung warm up, learning alignment through the key Acupressure Points, followed by Tai Chi Practice.)

Session 3
Chi Yoga - The Art and Science of living
(How to raise our vitality, strengthen our nervous systems and cultivate free flow of energy through our chakras and meridians. Golden Sun, Meridian Stretching and Goddess Chi Yoga Forms)

Session 4
Sound Healing Meditation
(18 Healing Sounds Qigong, Japa Chanting, Kriya Yoga and Meditation)

Session 5
Talk - Universal Energy and the The 8 Limbs of Yoga
(There are many styles of both Yoga and Tai Chi, the aim of both is to return to the source of ALL that IS; Oneness, Tai Chi, Yoga, Union with the Universal Energy and Universal Consciousness.)

Session 6 YogiChild session
YOGICHILD is the Art and Science of Living and is concerned with the evolution of the mind, body and spirit of teacher and student. It is dedicated to the physical, emotional, mental, energetic and spiritual growth of all the children (young and old) of planet earth!
This session will comprises of the 12 YogiChildDirections, which combine and balance all aspects of Yoga and Tai Chi together in one system, the Golden Dragon Tai Chi YOGICHILD STYLE Short Form, Power Animal Yogic Exercises, Healing Sounds Chi Kung, Golden Sun Chi Kung, Golden Dragon Chi Kung and Standing Like a Tree.
Transform Your Life Forever, Increase Your Happiness Factor, Cultivate a Vibrant Physical Body, A Pure Loving Heart and An Open Creative Mind with the Universal Energy Arts Academy Training Programmes.
On Universal Energy Arts In-Person Training Modules you will learn
A range of warm up exercises

The Infinite Tai Chi Long Form (Stages 1-5) & Short Form
Chi Kung techniques including The Golden Sun, Butterfly Sweeping, 6 Healing Sounds, Spirals in the Air & Standing Like A Tree
Chi Yoga including

Meridian

Stretching and Meridian Tracing, Goddess, Sleeping Buddha, Spring, Summer, Late Summer, Autumn & Winter Flows
Kriya Yoga
Various Meditation & Mindfulness

techniques

Japa/Chakra Chanting techniques.
Deep Relaxation, Yoga Nidra & Stress Reduction techniques
Through the YogiChild modules you will learn
18 Healing Sounds Chi Kung
12 Directional Exercises
Tai Chi Short Forms (Yin, Yang & Dynamic Styles)
Golden Dragon Chi Kung
Power Animal Forms
The 8 Limbs of Yoga
There are various approaches to the course modules
You can take the workshops/course module(s) solely for your own personal and spiritual development
Alternately you can take the course in order to qualify as a Universal Energy Arts, Tai Chi or YogiChild Teacher
After graduating from this course students may be qualified to teach Tai Chi, Chi Kung, Yoga, Meditation & YogiChild to the general public.
The Universal Energy Arts are wholesome disciplines for perfect harmony in life, wherein lies all our joy, happiness, health, abundance, compassion and love. The techniques you learn will help to activate the body's natural ability to heal itself, releasing blocked energy, cleansing the body of toxins and strengthening the practitioner's physical and energetic systems. Some of the numerous benefits from the practice of these ancient arts are inner joy, harmony, rejuvenation, longevity, natural health and inner strength.
YogiChild combines Yoga, Chi Kung, Tai Chi, Healing Sounds, Mindfulness, Meditation and Fun for Children and not-so-grown-ups. On the course you will learn to give classes for all ages that incorporate storytelling, tai chi, chi kung, yoga, meditation the 12 Yogichild directions and 18 healing sounds.
YogiChild is dedicated to the training and development of children and their teachers in order to manifest strong physical bodies, pure loving hearts and open creative minds. YogiChild utilises the ancient arts of Tai Chi, Chi Kung, Yoga, Meditation and encourages daily wholesome Exercise good Food, Air and Water.
www.YogiChild.com for details
"Training began with children who were taught to sit still and enjoy it. They were taught to use their organs of smell, to look where there was apparently nothing to see and to listen intently when all seemingly was quiet. A child who cannot sit still is a half-developed child"
LUTHER STANDING BEAR - SIOUX CHIEF (1868 -1939)