Universal Energy Arts Academy
Training Programmes & Mini Retreats
Tai Chi, Qigong, Yoga, Healing Sounds, Meditation & YogiChild
Times Saturday 11 to 6 pm, Sunday 10 to 5:00 pm


An Sanctoir, Ballydahob: 12-13 May
Scala Retreat Centre
2018: 9-10 June 8-9 September, 13-14 Oct, 10-11 November, 8-9 December
2019: 12-13 Jan, 9-10 Feb, 9-10 March, 6-7 April, 8-9 June
SCALA RETREAT CENTRE, BLACKROCK, CORK CITY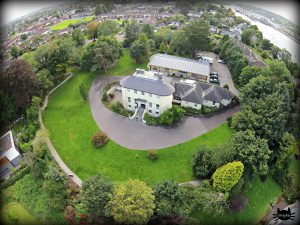 Pay as you go – €160 per 2 day weekend module/ mini retreat – Secure your place – Buy Now
---
Other Weekend Mini-Retreats
6-7 April 2019 & 11-12 May 2019 (Locations – to be confirmed)
INCREASE YOUR HAPPINESS FACTOR
Cost per Weekend Module/ Mini-Retreat is €160
Click Here to secure your place
MODULES CAN BE TAKEN AS PART OF THE TEACHER TRAINING COURSE OR AS INDIVIDUAL MINI-RETREATS.
ALL WELCOME
Join us to experience probably the most powerful Yoga, Tai Chi, Chi Kung/Qigong, Healing Sounds, Deep Relaxation, Meditation & YogiChild techniques in the World

Location: NEXT WEEKEND will be in Courtmacsherry, West Cork
Transform Your Life Forever, Increase Your Happiness Factor, Cultivate a Vibrant Physical Body, A Pure Loving Heart and An Open Creative Mind with the Universal Energy Arts Academy Training Programmes.
On Universal Energy Arts In-Person Training Modules you will learn
A range of warm up exercises

The Infinite Tai Chi Long Form (Stages 1-5) & Short Form
Chi Kung techniques including The Golden Sun, Butterfly Sweeping, 6 Healing Sounds, Spirals in the Air & Standing Like A Tree
Chi Yoga including

Meridian

Stretching and Meridian Tracing, Goddess, Sleeping Buddha, Spring, Summer, Late Summer, Autumn & Winter Flows
Kriya Yoga
Various Meditation & Mindfulness

techniques

Japa/Chakra Chanting techniques.
Deep Relaxation, Yoga Nidra & Stress Reduction techniques
Through the YogiChild modules you will learn
18 Healing Sounds Chi Kung
12 Directional Exercises
Tai Chi Short Forms (Yin, Yang & Dynamic Styles)
Golden Dragon Chi Kung
Power Animal Forms
The 8 Limbs of Yoga
There are various approaches to the course modules
You can take the workshops/course module(s) solely for your own personal and spiritual development
Alternately you can take the course in order to qualify as a Universal Energy Arts, Tai Chi or YogiChild Teacher
After graduating from this course students may be qualified to teach Tai Chi, Chi Kung, Yoga, Meditation & YogiChild to the general public.
The Universal Energy Arts are wholesome disciplines for perfect harmony in life, wherein lies all our joy, happiness, health, abundance, compassion and love. The techniques you learn will help to activate the body's natural ability to heal itself, releasing blocked energy, cleansing the body of toxins and strengthening the practitioner's physical and energetic systems. Some of the numerous benefits from the practice of these ancient arts are inner joy, harmony, rejuvenation, longevity, natural health and inner strength.
Universal Energy Arts Scandinavia
(Uppsala, Sweden 2018)
4 Day Super Modules
Cost per 4 day module is €500
with Yogi Cho & Tina Hedrén
22, 23, 24, 25 March 2018
24, 25, 26, 27 May 2018
For more details of the Universal Energy Arts and Seasonal Yoga in Sweden
please contact Yogi Cho or Tina Hedrén
call 018 444 02 96 / International:+ 46 18 444 02 96
YogiChild combines Yoga, Chi Kung, Tai Chi, Healing Sounds, Mindfulness, Meditation and Fun for Children and not-so-grown-ups. On the course you will learn to give classes for all ages that incorporate storytelling, tai chi, chi kung, yoga, meditation the 12 Yogichild directions and 18 healing sounds.
YogiChild is dedicated to the training and development of children and their teachers in order to manifest strong physical bodies, pure loving hearts and open creative minds. YogiChild utilises the ancient arts of Tai Chi, Chi Kung, Yoga, Meditation and encourages daily wholesome Exercise good Food, Air and Water.
www.YogiChild.com for details
"Training began with children who were taught to sit still and enjoy it. They were taught to use their organs of smell, to look where there was apparently nothing to see and to listen intently when all seemingly was quiet. A child who cannot sit still is a half-developed child"
LUTHER STANDING BEAR - SIOUX CHIEF (1868 -1939)